My next book up is a book I received from Goodreads Giveaway:
Reaper: Drone Strike by Nicholas Irving with A.J. Tata. I'm a little nervous because I'm going to, off the bat, assume it's going to have a lot of military slang/terms that I won't understand and I'll probably end up glued to Google half the time. However, I noticed another reviewer had mentioned the same thing and said that what jargon there is is usually explained to the reader, so I'm not too too worried.
The spine of the book says the book is on sale May 2020 and Goodreads states it's to be released May 12th, 2020, but Amazon has it as "This title will be released on July 21, 2020." Which ever the case, I'll try my best to finish and review this book before the May 12th date.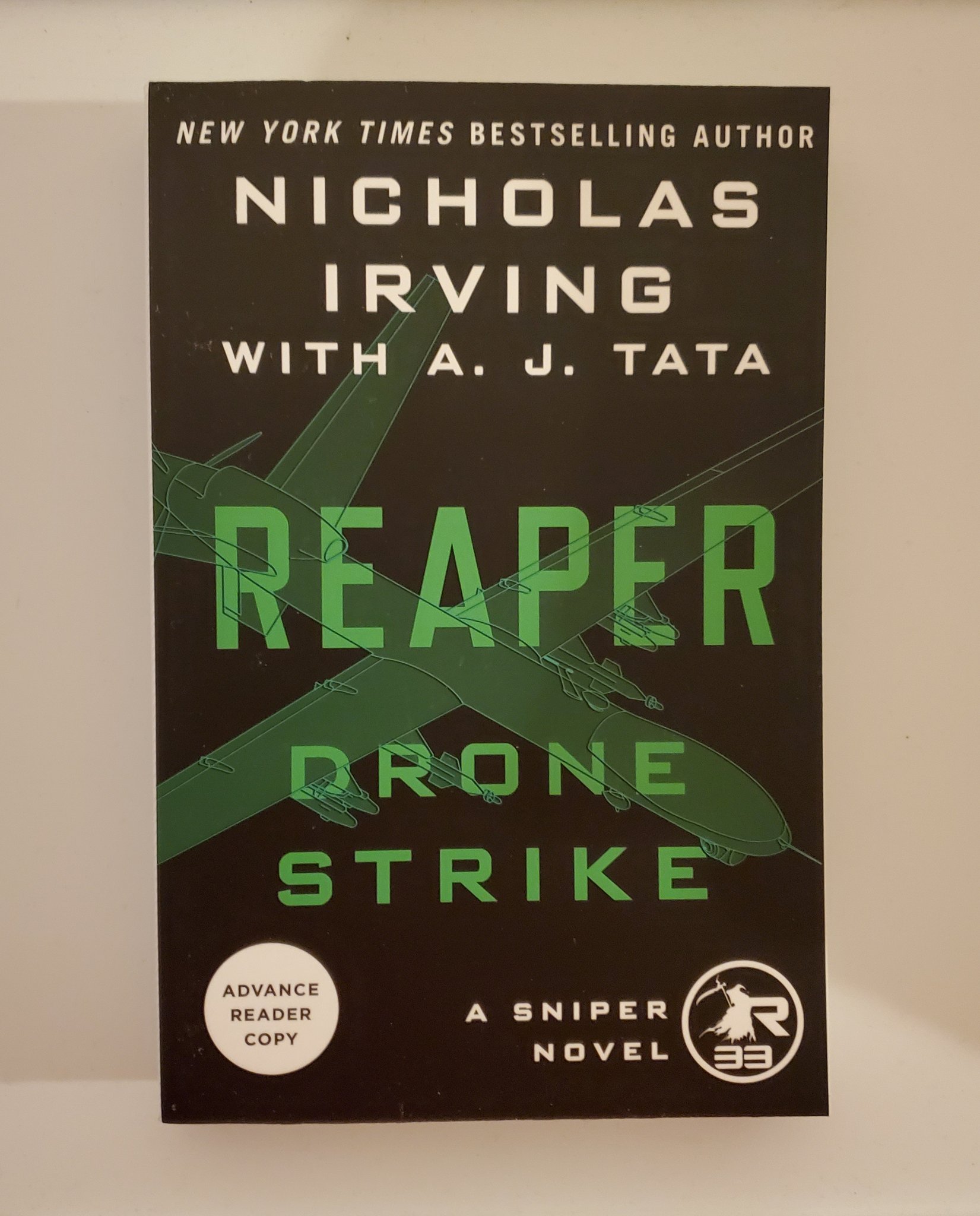 Book Name: Reaper: Drone Strike
Series: The Reapers Book: # 3
Author: Nicholas Irving with A.J. Tata
Publisher: St. Martin's Press
Book Type: Physical > Paperback > ARC
Pages: 354
Genre: Fiction, War
Start Date: 05.04.2020
End Date: 05.16.2020
Rating: ⭐️⭐️⭐️⭐️⭐️